AA's Starbase Overhaul Mod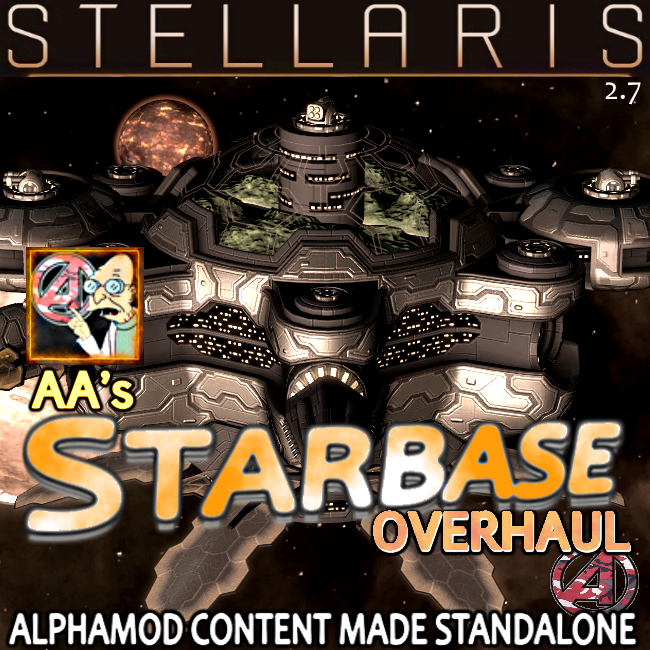 AA's Starbase Overhaul Mod
Starbases Overhauled
Changes module and building slot scale to max out at 10 each.
Changes Outposts to have a building slot.
Adds a new policy for automating building in that slot.
Buffs starbase buildings.
Buffs starbase building auras.
Adds new starbase buildings.
See slideshow for more details.
COMPATIBILITY
Do not use with AlphaMod 2.7. All of this mod is in that already.
Over-rides the following vanilla files:
common/component_templates/00_starbase_building_auras.txt
common/ship_sizes/00_starbases.txt
common/starbase_buildings/00_starbase_buildings.txt
interface/starbase_view.gui
Load Order: Try the bottom.