AM / More AI Personalities Mod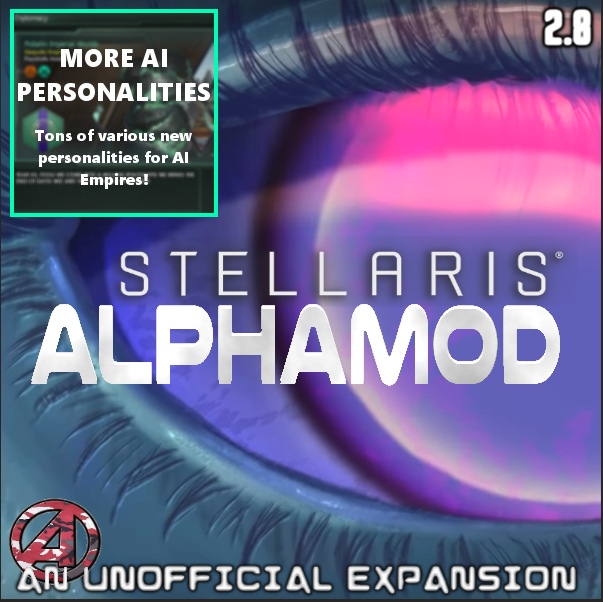 AM / More AI Personalities Mod
Alphamod – More AI Personalities
INTRO
This is a compatibility patch to add the civics and traits of to the weights of . This helps ensure thematic consistency between empire characteristics and AI behaviour.
A list of which characteristics modify which personalities will be added later.
LOAD ORDER
Place this compatch below More AI Personalities in the load order.
COMPATIBILITY
This should work with anything compatible with both mods, as it only alters the MAP_personalities.txt file from More AI Personalities.
A NOTE ON BALANCE
The new civics and traits may skew the rate of appearance for various personalities. My primary goal is thematic consistency; spawn balance is a secondary concern, and one I haven't tested too rigorously. As the additions are mostly evenly distributed this shouldn't be too much of an issue. However, if folks report something wacky I may adjust the weights.
Regardless, you'll still be getting more variety than vanilla.