Templin Institute Emblems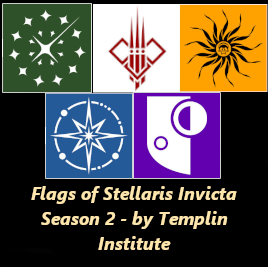 Templin Institute Emblems
Have you ever thought that the Templin Institute's Emblem Designs for Stellaris invicta look awesome?
Haver you ever wanted to use them for one of your own empires?
Well, now you can.
This includes the emblems of the empires and possible empires featured for stellaris invicta season 2, meaning the emblems of the Antares Confederacy as well as those of it's former contenders in the polls, the Holy Solar Empire, the U.F.N, the United Terran Protectorates and the Eternal Kreventum.
(There's already a mod that adds the emblem of the Greater Terran Union so I didn't include it here and therefore only did the ones featured for season 2)
Credit of course goes to Templin Institute for their awesome emblem designs.
– also added white versions
– and, by request, I've also added black versions