UI Overhaul Dynamic – Triple Monitors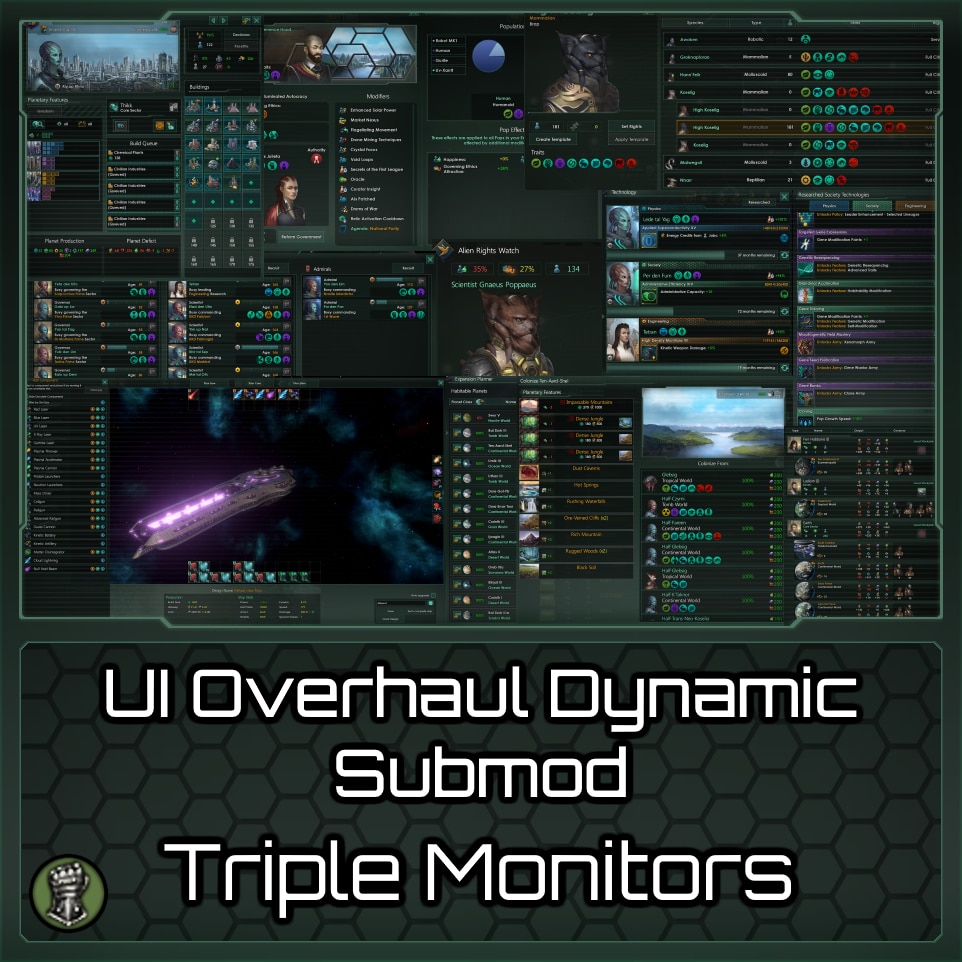 UI Overhaul Dynamic – Triple Monitors
For 3.0.X âš ï¸
It does require the main mod to run.
This is a submod for that positions the UI in the centre monitor when using a triple monitor setup. Makes it a bit easier to navigate the UI without having to accidentally twist your neck.
ðŸ–¥ï¸ Supported Resolutions 🖥ï¸
7680 × 1440
3x '2560 × 1440'
1.0
5760 × 1080
3x '1920 × 1080'
1.0
ðŸ› ï¸ Interface Modified 🛠ï¸
This should basically cover all of it;

All relevant elements and windows moved to the centre part of the screen.
All relevant windows that slid in from the left, now slides in from the top of the screen.
The left bar can't be expanded.
Tiny Outliner should theoretically be supported, but untested.
📑 Load Order 📑
UI Overhaul Dynamic
UI Overhaul Dynamic – Triple Monitors
Not working?
Try one of the solutions in the thread.