AA's District 5 (2.8.1) Mod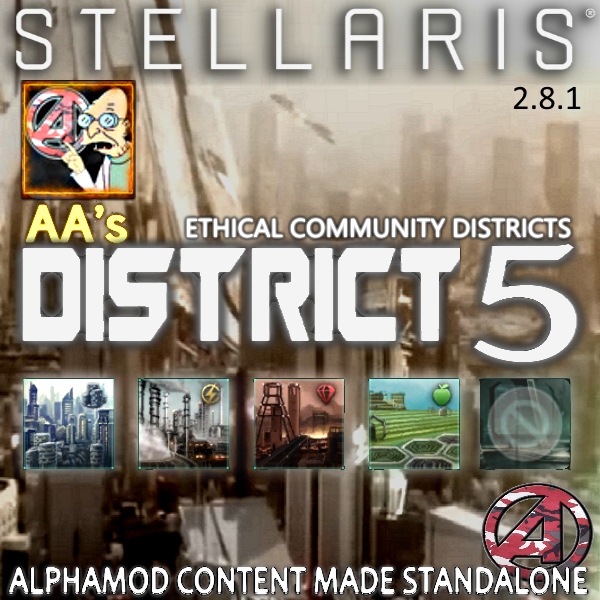 AA's District 5 (2.8.1) Mod
Ethical Community Districts
Adds a fifth district type – the Community District.
For machine gestalts, this'll be a LAN instead.
For hive gestalts, this'll be a Wild Nest instead.
Adds decisions allowing specific ethics to swap Community Districts.
Many of these districts provide new jobs appropriate to each ethic.
See slideshow for more details.
Do not use with AlphaMod 2.8. All of this mod is in that already.
Over-rides the following vanilla files:
interface/planet_view.gui
Load Order: Try the bottom.