AA's Experiments in Post-Scarcity Mod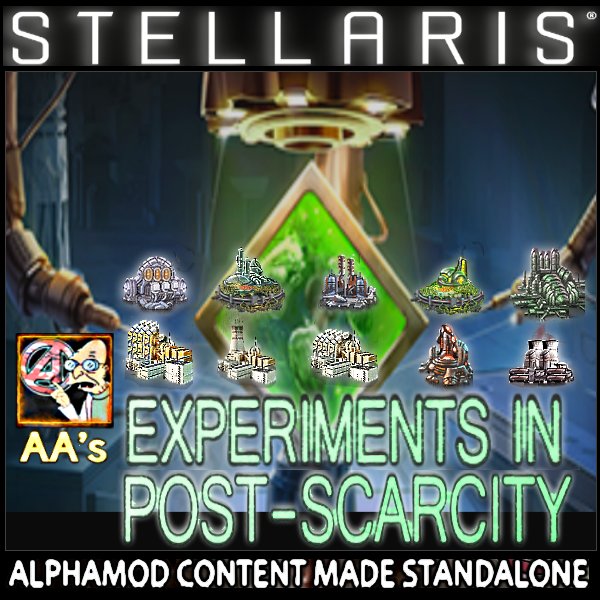 AA's Experiments in Post-Scarcity Mod
More Production Options
More energy producing buildings.
A line of nuclear power plants, and a Nuclear Technician job.
Automated buildings, that provide no jobs.
Traditional farming.
Resource recyclers, for optimising rare resource production.
Check out the slideshow for more details.
COMPATIBILITY
Do not use with AlphaMod 2.7. All of this mod is in that already.
Over-rides no vanilla files.
Load Order: Try the bottom.