AA's Hostile Worlds Mod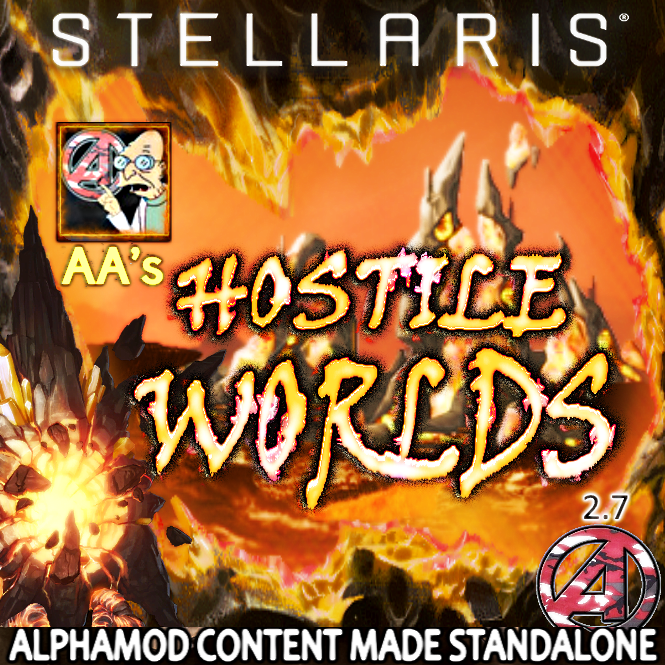 AA's Hostile Worlds Mod
Colonise the harshest of environments!
Develop technologies to turn hostile worlds into terraforming candidates…
…and then terraform them into slightly more habitable worlds and colonise them.
New origins allow you to start on a Molten, Frozen or Toxic Habitable homeworld…
… or start with a second colony in your home system – a moon or other barren planetoid.
There's a lot of content and additional features in this mod, so see the slideshow for more details. Have fun discovering this alternative to habitats for expanding real-estate, and more opportunities to obtain rare resources in the process.
COMPATIBILITY
Do not use with AlphaMod 2.7. All of this mod is in that already.
Over-rides the following vanilla files:
common/districts/03_habitat_districts.txt
Load Order: Try the bottom.