All Enigmatic Technologies [1.6] for Stellaris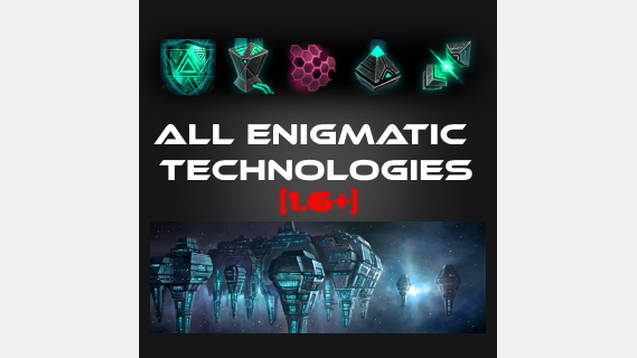 All Enigmatic Technologies [1.6] for Stellaris
About
As of 1.6, aka "Adams", you only recieve one enigmatic technology from the Enigmatic Fortress event. This mod gives you the ability to obtain all enigmatic technologies through research provided you have any one of the five enigmatic technologies researched.
Instead of reverting the changes made in 1.6, I have made an alternate solution for those that wish to have all technologies while still conforming to vanilla Stellaris.
Prior to 1.6 you would have all Enigmatic technologies available to research, this mod simply adds them to the pool of possible technologies you can get, with the same rarity of Zero Point Power.
Other mods:
More Tilesets
Planetary Computer
Better Night Lights
Terraformed Sol Start
Compatibility
This mod makes changes to Stellariscommontechnology0_guardian_tech.txt.