Assimilation Protocols For Mod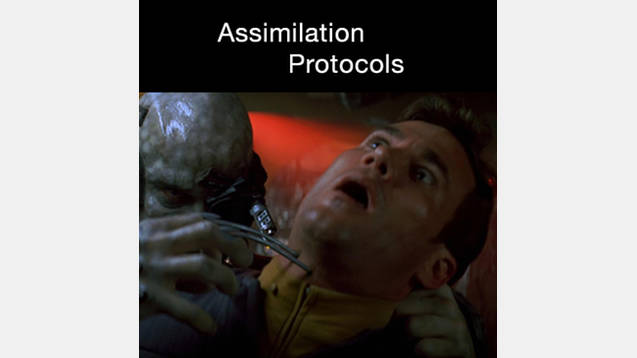 Assimilation Protocols For Mod
Inspired by the Borg from Star Trek, I added following Hivemind-only civics:
Assimilation Protocols
Every time a planets owner changes to a hive mind with the Assimilation Protocols civic active, the population gets automatically assimiliated. This works for conquered planets, covert infiltrated primitives and integrated vassals.
Pre-Sentients aren't worth it to get assimilated and Robots can't get assimilated.
Cybernetic Protocols (non-removable)
You start off with Cybernetic Implants. When combined with Assimilations Protocols, all assimilated xenos also get cybernetic implants.
Diversification Protocols (Edict!)
Requires the Assimilation Protocols civic. While this edict is active, Pre-Sentients will be assimilated, when a planets owner changes or the colonization process of a planet finishes.
My goal was to change as little as possible. This way you can combine it with any mod you like.
English and german localisations are included.
1.6.* compatible
Bug reports and suggestions are welcome.