Designable Stations For Mod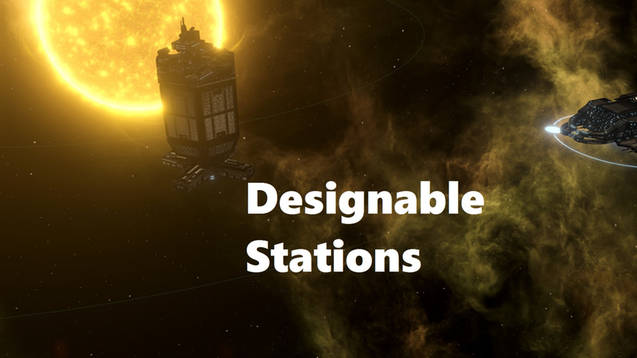 Designable Stations For Mod
Mining, research and frontier outpost stations are now designable.
This allows upgrading of components (such as new weapons) without having to turn on auto generated designs.
Updated to 1.5.1 Banks/Utopia.
Update (13/04/2017) :-
Mod has been updated which now goes back to overwriting everything in the 00_ship_sizes.txt file. This will fix any issues with traditions and other modifiers that affect stations, such as reducing build cost. Unfortunately the downside is this will likely break compatibility with any mods that utilize the ships_sizes file. Alas, a decision had to be made, and this is the route I have chosen for this mod.
Try my other immersion providing & gameplay mods :-
No Planet Glow
Remove Habitable Starting Planets
Natural Spiral Galaxies
Clean System View