EXTENDED Vanilla Palette (1.7.* / 1.6.*) Stellaris for Stellaris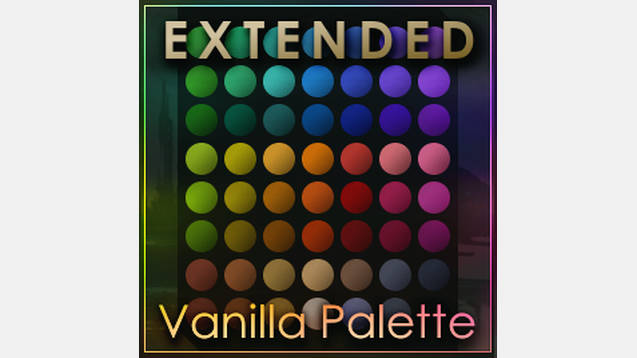 EXTENDED Vanilla Palette (1.7.* / 1.6.*) Stellaris for Stellaris
Retains the Game's Natural Colors
This mod builds on top of the existing color palette for empire generation. This will add missing areas of hue while still working from the original color palette. Every new color should work alongside the preexisting colors.
Larger Map Variety
With now 52 colors, this will more than quadruple the number of permutations of empire color you can encounter in a new game. No more encountering color clones on the map!
Filling in Missing Options
There are several new brown and grey colors for a wider selection of muted tones: in case you want a nice trim color for your emblem, or if you want a more subtle color for your empire. Spectral colors between green and orange have been thoroughly fleshed out; as has the space between green, blue, purple, and red.
An Organised UI
Color options on the empire creation screen has been sorted into proper color ramps, and divided into warm and cool colors; so it will be easier to find the color you need. The swatches have been made into circles for aesthetic value.
Compatibility Notes
• This should be forward and backward compatible with any version of the game.
• Multiplayer, Ironman, and preexisting save-file compatible.
• Incompatible with any other mods that edit the color data or palette UI.