Fix Fire From The Stars Mod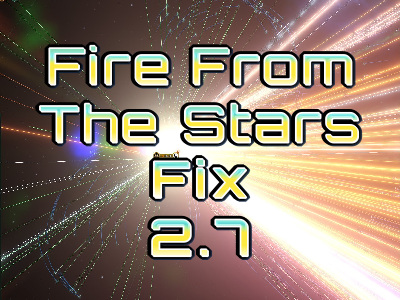 Fix Fire From The Stars Mod
(missing weapon locator, 2.6.*-2.7.*, so rationally it should be a must-have subscription), where:
• AI Warforms (Cybrex & the Contingency)
• All Spectral Wraiths (Yellow, Red, Blue)
• All Ancient Mining Drones
• All Dragons
firing from the sun location. Nobody knows when PDX will fix simple well known issues, so I made this (on request).
There are possible more affected entities, if you find any more with this issue, you can report it here. (It is not entirely clear where the bug can be traced).
Only relevant keys are overwritten. (Load order should be top, drones are kept in original filename.)
Compatibility
• Unfortunately not Achievement compatible (although only a graphic issue).
• Works with any mod which does not change the mentioned (section_templates) keys in prior. (e.g.: compat. with )
This fix was initially included (at L-Dragons) in .
Other Fix Recommendations
•
• (2.7)
•
(Image Credit: By Fanatic Purifiers on Reddit)
Only a drop on the hot stone.