folk's Tiny Outliner (3.1)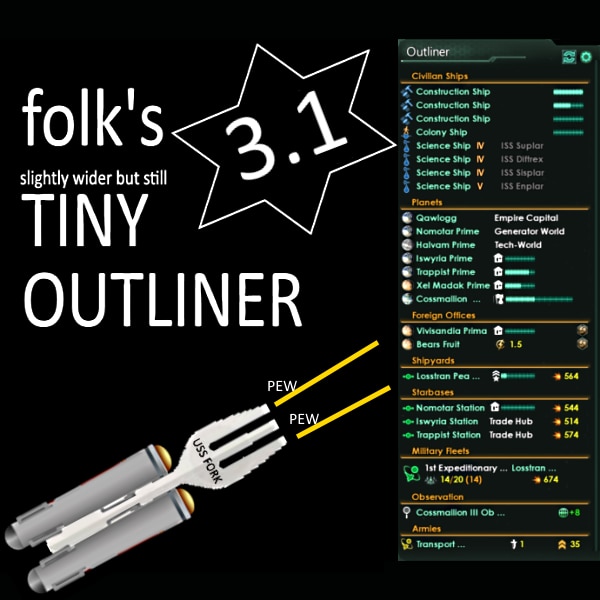 folk's Tiny Outliner (3.1)
Yet Another Tiny Outliner
Forking, forking, forking. I've been forking forking. Fork ho!
This version is about 25% wider, so there's less truncation and overlap of the elements. If you don't like that, you can still use the other one instead. It's all good.
All credit due to folk, the original author. I miss you sir.
Not ironpants cheev compatible. Should work fine with an existing save-game.
Files Modded
interface/alliance_view.gui
interface/galactic_community_view.gui
interface/outliner.gui