Godly Traits Redux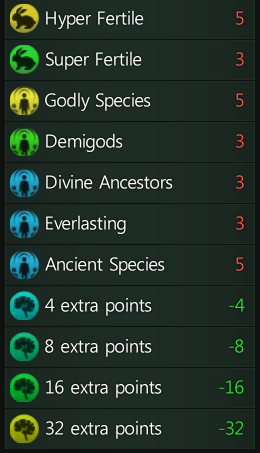 Godly Traits Redux
For Stellaris 3.0
Addon for civics and ascension perks:
Addon with minor changes:
For more trait points and picks:
This mod now adds:
-12 species traits
-5 leader traits
-4 "gimme points" species traits
Heavily inspired by the Original Empire from Ancient Cache of Technologies: Sins of the Fallen Empires. The gov/civic/trait/perks are supposed to be overpowered. They are less overpowered than the standard OE traits (go figure :P).
If anyone is interested in improving this mod, either by tweaking or adding content, feel free. Taking code from me is fine, after all code is made to be used.
LEGACY VERSIONS: