Granblue Species For for Stellaris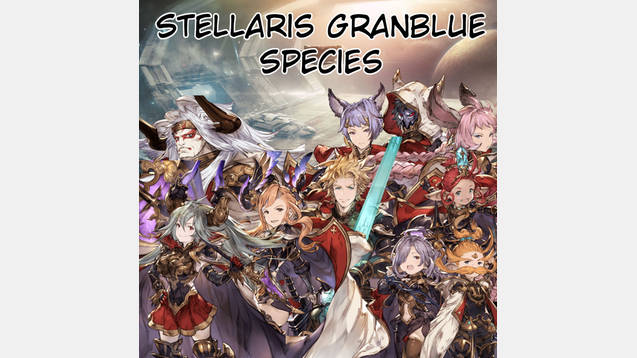 Granblue Species For for Stellaris
Adds the various races of Granblue Fantasy as species in Stellaris.
Mod Contains:
Humans (109 Male, 156 Female)
Draph (31 male, 54 female)
Erune (37 male, 59 female)
Harvin (22 male, 40 female)
Others (6 male, 29 female) (Others include the vampires, crystalia, primal characters etc)
Erste (5 male, 10 female)
and a species selection that combines them all except for Erste to make one massive species image set.
If you come accross any issues, images where they shouldn't be etc, please let me know. I'll continue to update the mod in future as Cygames release more characters.