Hyperlane Transparency 2.0.* Mod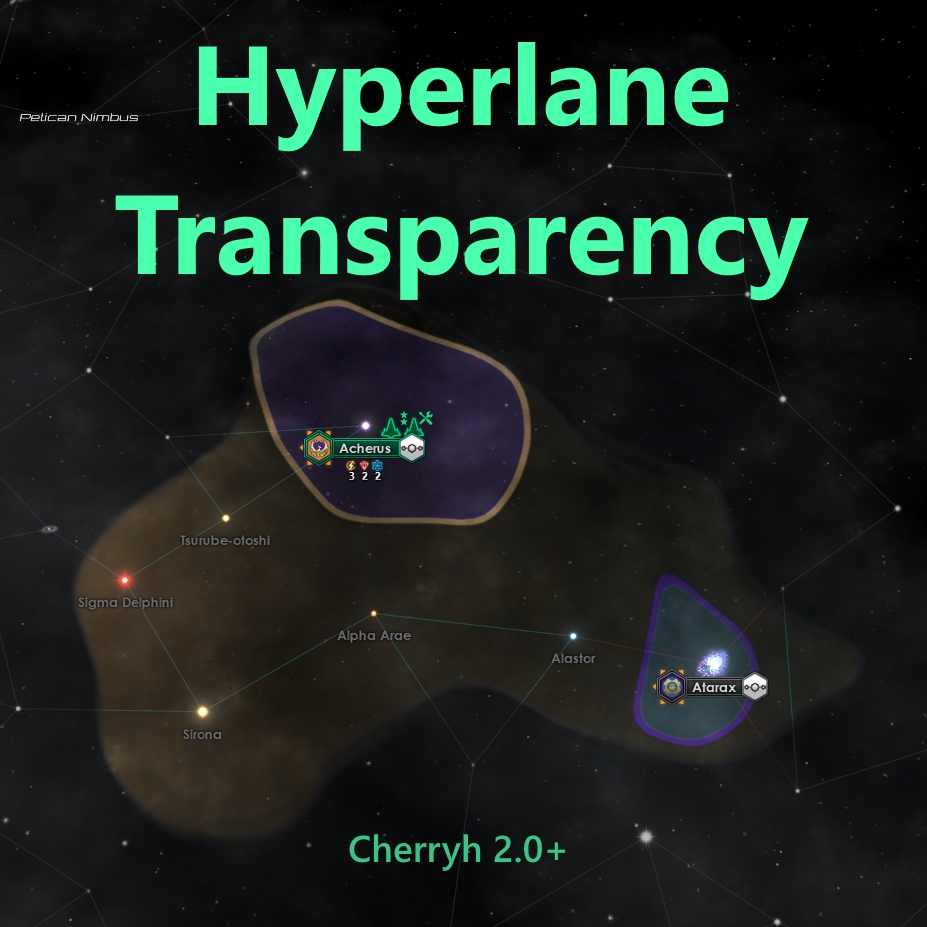 Hyperlane Transparency 2.0.* Mod
For Stellaris 2.0.* (Cherryh) – Ironman / Achievement Compatible
Uploaded for people still running 2.0 games (2.1 changed some of the hyperlane shader code so it's not backwards compatible). Get the 2.1 version
– – –
About
Changes the hyperlane graphics to be more transparent / less glaring, while retaining the 2.0 feature of colored hyperlanes based on system access (closed borders).
Best used with the vanilla galaxy texture.
If you use a custom galaxy texture that is significantly brighter / more colorful than vanilla (such as ButtJunkie's 'Epic Galaxies' textures), I suggest using the Lite version of this mod which is designed with the brighter textures in mind.
I also suggest using the Lite version if you're using a mod that adds star systems to the galactic core, alongside a mod that dims the core, otherwise the hyperlanes inside the core will not be visible.
– – –
Compatibility
Compatible with any mod that doesn't change gfx/FX/hyperlane.shader (99.9% of mods).
Ironman / achievement compatible.
– – –
Related
Hyperlane Transparency Lite (alternate, less transparent):
The other mods mentioned above can be found here (ButtJunkie's mod collection):
All images taken using the default / vanilla galaxy texture. Other notable mods used in the images are by Impyrium and by Tal'kamar.
Thanks to ButtJunkie for his mod , which this is an updated version of.