Hyperlane Transparency Lite 2.0.* Mod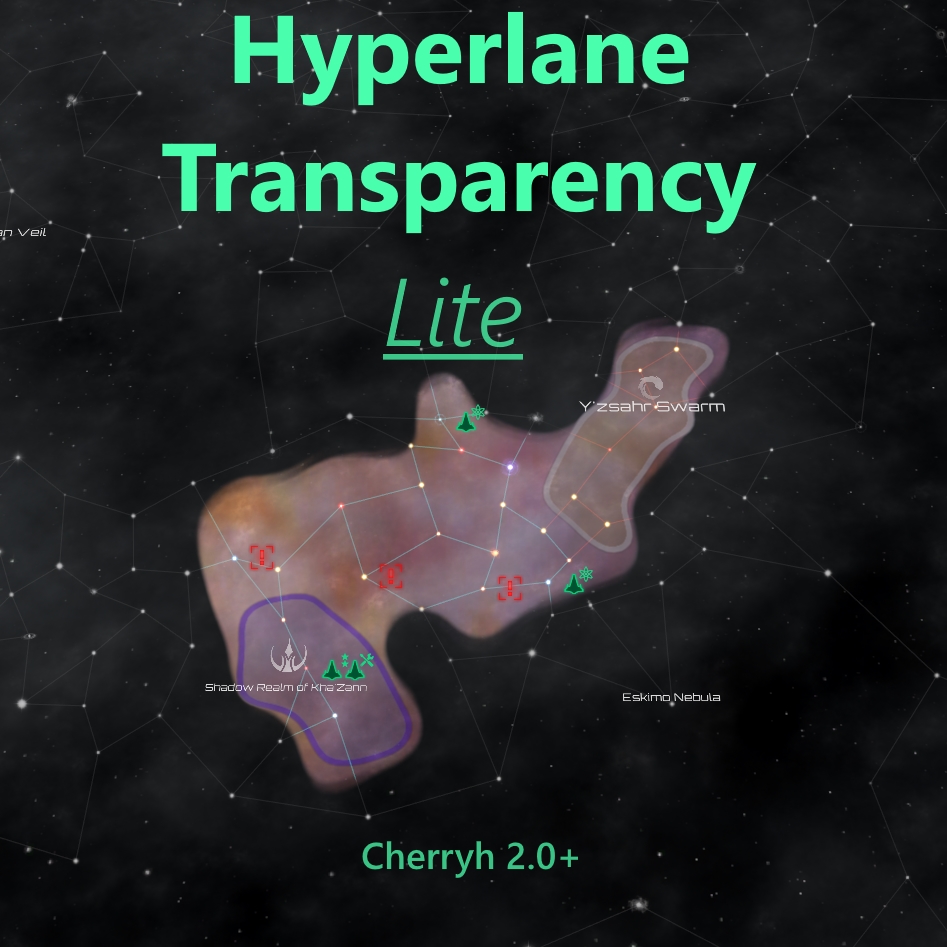 Hyperlane Transparency Lite 2.0.* Mod
For Stellaris 2.0.* (Cherryh) – Ironman / Achievement Compatible
Uploaded for people still running 2.0 games (2.1 changed some of the hyperlane shader code so it's not backwards compatible). Get the 2.1 version
– – –
About
Changes the hyperlane graphics to be more transparent / less glaring, while retaining the 2.0 feature of colored hyperlanes based on system access (closed borders).
This is the Lite (less transparent) version of the original mod. It's designed for use with custom galaxy textures that are usually brighter than vanilla. Can also be used with the default / vanilla texture if you find that the original mod is too transparent for your taste.
If you intend on using this with a mod that adds star systems to the galactic core, I highly recommend you also use a mod that dims the galactic core, otherwise the hyperlanes there will be barely visible, if at all.
– – –
Compatibility
Compatible with any mod that doesn't change gfx/FX/hyperlane.shader (99.9% of mods).
Ironman / achievement compatible.
– – –
Related
Hyperlane Transparency (original, more transparent):
The other mods mentioned above can be found here (ButtJunkie's mod collection):
All images taken using various ButtJunkie's 'Epic Galaxies' mods (linked above). Other notable mods used in the images are by Impyrium and by Tal'kamar.
Thanks to ButtJunkie for his mod , which this is an updated version of.