!Icen-SSAB-Dedicated-Worlds-Compatability-Patch- for Stellaris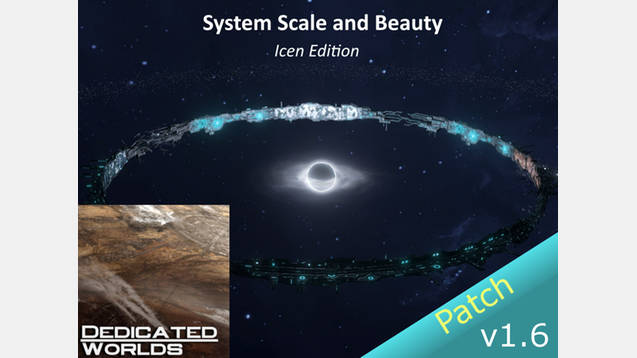 !Icen-SSAB-Dedicated-Worlds-Compatability-Patch- for Stellaris
Patch for Dedicated Worlds and Icen System Scale and Beauty to work properly with each other.
What this patch does
– Scales up the City Planet to ISSAB size.
– Scales up the orbital shipyard to ISSAB scale.
Note: The ring factory around planets needs testing. If anyone find it too big or too small. Please do tell me as soon as possible (Attach a screenshot if possible!).