Kemono Friends Species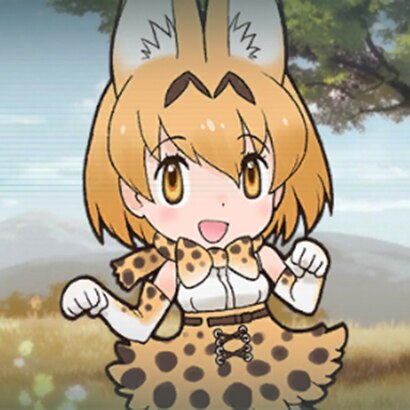 Kemono Friends Species
该MODä¸æ"¯æŒæˆå°±
This mod doesn't support achievements
部分ç§æ—MODå¯èƒ½ä¼šå¯¼è‡´è¯¥MOD的立绘å离中心,该问题目å‰æœªæ‰¾åˆ°ä¿®å¤æ–¹æ³•
Portraits may deviate from middle because of some species mods, didn't find any way to fix this yet
—————————————————————————————————-
该Mod基于licy18的Kemono Friends Species Extend Mod
将原有替æ¢æŽ‰äººå½¢ç"Ÿç‰©çš"æ–¹å¼æ"¹ä¸ºæ·»åŠ 一个新物ç§Kemono
æ·»åŠ 490åªFriends的立绘(原有立绘全部é‡åˆ¶,头åƒç½®ä¸­,图åƒæ¥æºä¸ºå…½å¨˜åŠ¨ç‰©å›­è‹±æ–‡WIKI)
æ·»åŠ 2首兽娘动物园主题BGM
æ·»åŠ 6å¼ è¯»å–ç•Œé¢æ'图
æ·»åŠ 1个åˆå§‹æ˜Ÿç³»
ä¾ç…§Friendsçš"ç§å±žå¯¹å¤–交界é¢çš"问候音进行了细化(éžçŽ©å®¶æ"控时和AI的兽娘文明进行外交时会有问候音)
欢迎æ建议åŠæ±‡æŠ¥BUG.(ç›®å‰æœªå'现)
This Mod is based on licy18's Kemono Friends Species Extend Mod.
Added a new species Kemono instead of replacing Humanoid species.
Added 490 Friends' portraits(all remaked to make sure they stay in right position, all portraits are from Japari Library Wiki)
Added 2 theme BGMs
Added 6 theme loading screens
Added 1 start system
Added diplomacy greeting voice based on friends' types
feel free to report bugs.(Though none has been spotted yet)
Can read Chinese, Japanese and English.