Merged Traditions For Stellaris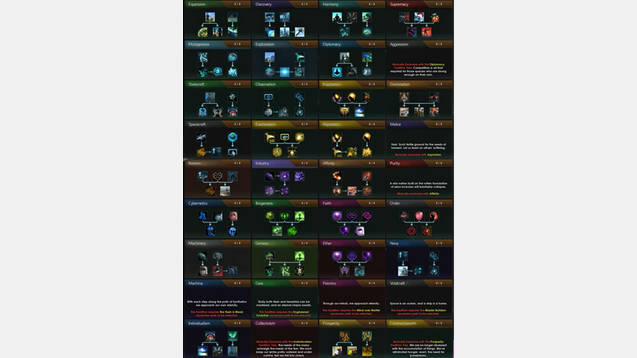 Merged Traditions For Stellaris
Updated with Ethics Based Traditions
Not compatible with the 41 Perk Fix Mod.
Please rate this mod up if you enjoy it.
Merged Traditions
This is a content mod and compatibility patch that merges and extends upon various traditions mods using a scrollable and scaling traditions interface.
In the newest version this mod also adds 9 Ascension Perks and 18 unique buildings that can be unlocked via the 9 new ethics based tradition categories.
Dependencies
You require the following mods
Plentiful Traditions
Additional Traditions
Additional Traditions – Expansion
to make this mod functional. Enable them and this mod in the launcher at the same time.
Please disable any traditions mods except the three listed here as dependencies.
Recommendations
With a total of 45 Traditions, picking each of them within a single game will not be possible due to the immense Unity costs. Choose carefully.
Recommended to use with my 21 Perk Slots Mod.
Known Issues
Some text segments are not colour coded.
Planned Updates
Expanded Hive Mind Tradition Category
Please leave a comment with your opinion on the current beta.
Contributors
Birdy
Meltup
Joker
Maethydd