More Trait Points & Picks (6&6) Stellaris Stellaris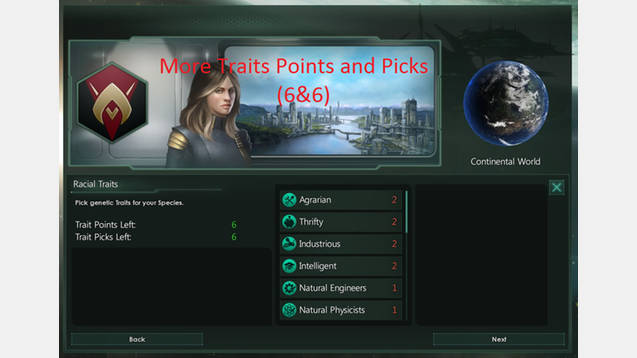 More Trait Points & Picks (6&6) Stellaris Stellaris
This simple mod increases the maximum points you and the AI can spend when creating a race from 2 to 6, and maximum picks from 5 to 6.
This mod should be compatible with any other mod that do not change these values.
Works for patch 1.6.*
If anyone would like a version with different values, just tell me and I will upload one as soon as possible.