Real Space Max Compatibility For for Stellaris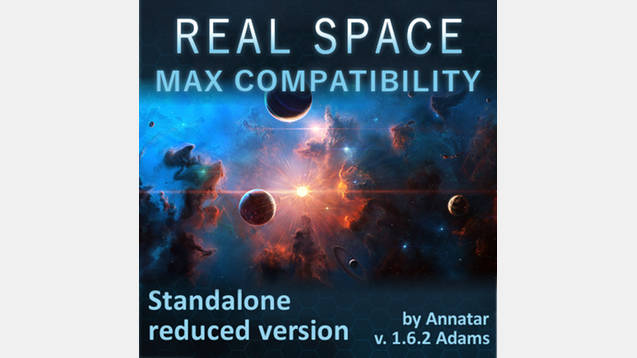 Real Space Max Compatibility For for Stellaris
v. 2.0
This mod is a cut down version of Real Space mod, for greater compatibility with other mods.
In addition, this mod does not contain the System Scale mode.
Of course, the mod is not 100% compatible with all mods. But I tried to make it so that it would work stably without patches with most existing mods.
This mod does not need patches, while the original additions, such as Real Space Lite, will work fine with it.
Neighboring Real Space systems will appear in the galaxy only if you choose the launch system Sol system (Real Space).
Stellaris is a wonderful game. I will continue to make modifications and compatibility to them, I like it. But all this takes a lot of time and effort, so any, even the smallest donation will motivate me to work in this direction even more. In any case, I will continue and it will be a game of our dreams!