Re:Robots+ Mod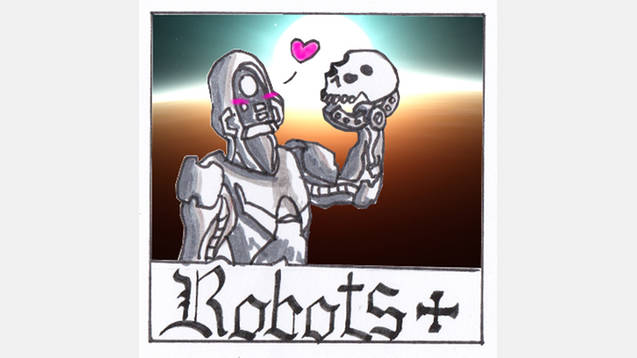 Re:Robots+ Mod
Racial portraits fixed!
You can now use any portrait you want for your "robots"!
Robots are created automatically and no longer have to be built!
IMPORTANT: you need a new safe file for this mod having any effect. Switching over from the mods below doesn't do anything.
Also! Purged robots/androids/synths will ALWAYS create their own faction. Unpurged ones however will NEVER create factions or even pretend to care.
V1.4.3
Basically 99.95% of this mod was already made by the 3 Gentlemen above. (Thanks by the way)
I just changed a few things and i take NONE of the credit.
Features of this mod:
-Robots now need 5 months to be built (instead of 30).
-Robots (should) always remain loyal to the main faction (even synths).
-Robots (should) now be incapable of feeling anything (no happiness).
-Added some more names to the namelist. (feel free to suggest more names)
-Robots no longer produce any food.
-Robots have always 100% habitability.
Reasonable Suggestions and feedback from testers are welcome!