Spiffs Grunts n Guns For for Stellaris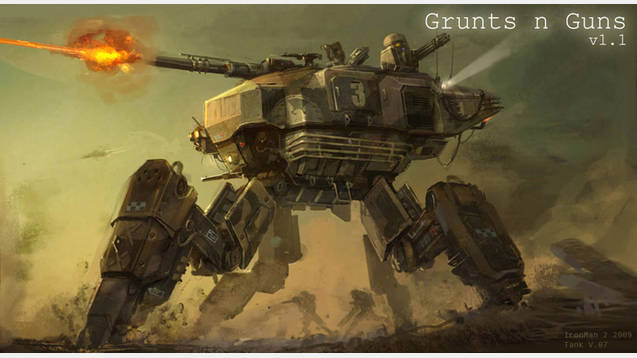 Spiffs Grunts n Guns For for Stellaris
Update
After some requests i add the mech army type to the mod.
Please give me feedback, it is not balanced well yet.
Version 1.1
Supported Versions: Vanilla, Plantoids Species Pack
Supported languages:
– english
– german
This mod adds some new army types, attachments and research options for ground forces to the game.
My ambition was to create attachments, who will fit to any species the same, and being conform with existing
attachments of the vanilla game.
Most of them need research projects, some prerequisites, and some are need an special ethic to be available.
I also created no overpowered techs, just more options. You can still research clones and build clone commandos or
attach commissar squads, but now you also can build an airborne based clone army.
>>> Please read the detailed description in the Discussion section.
>>> Bitte lies eine detaillierte Beschreibung in der Diskussionen Sektion.
_____________________________________________________