Star Wars Far Far Away: Basic Moc for Stellaris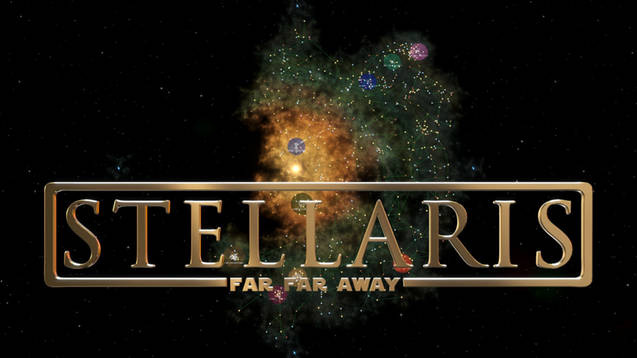 Star Wars Far Far Away: Basic Moc for Stellaris
What does it do?
This mod is the Basic Version of the Star Wars Far Far Away Mod currently being developed. It offers you a semi-Star Wars experience. It currently allows you to:
Adds around 100 new static Species Portraits from the Star Wars Universe
Adds over 150 new Flags from the Star Wars Universe.
Adds an entirely new Galaxy for you to explore with:
Static Galaxy containing 662 Systems
Up to 10 Galatic Empires
all major and minor hyperlane routes
New Custom Nations:
The Galactic Republic
The Hutt Empire
6 new names lists:
Chargrian
Felucian
Gree
Gungan
Star Wars Human
Hutt
It also:
Flattens the Galaxy.
The Star Wars Map is almost unfunctional without flattening the systems. Some of the systems are extremely close and having huge differences in the height of stars will make it difficult to navigate. This also flatten's all other randomly generated and modded galaxies.
Compatablity
This mod should be 100% with all mods. However with that said other mods might block features of this mod. Also all features of this Mod should work on any Galaxy Map, not just
Known Bugs:
Some Gas Giants may have moons inside of them.(Might be fixed on any new game)
Known Incompatible Mods:
SFFA – Star Wars Symbols(This Mod includes all those files in a more updated version)
Localisation:
Currently we only support English. If anyone wants to localise the Mod please PM the sffa_team or better yet PM us on the Paradox Forums
Planned Updates
New Portraits
Improving Current Portraits with more choice
28 new systems to explore in Wild Space
2 More Custom Nations from Star Wars
More names lists
Other Recommended Mods
Star Wars Empire Ships
Star Wars Rebel Ships
Credits
Mod is Developed By the SFFA Mod Team
All music is owned by their respective owners
All images are owned by their respective owners
All Star Wars material is owned and copyrighted by Lucasfilm Ltd and its partners.
To see indepth updates, Development Diary's, and more, check out our Paradox Forum Thread
Check out our main mod.(Not currently released)
Spam
To would really mean alot to my team if you rated this mod with the thumbs up. So if you enjoy this mod please let us and other know 🙂