Star Wars Species Pack Mod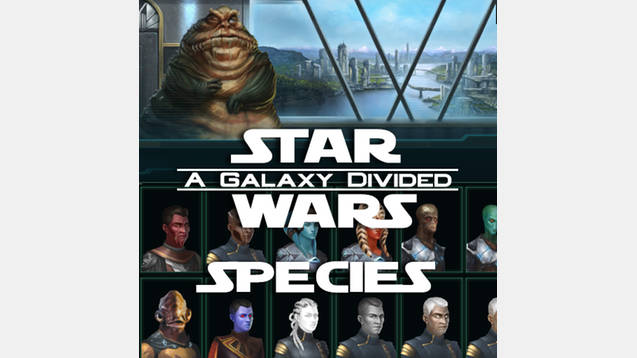 Star Wars Species Pack Mod
Version for 1.5.0 Banks
An animated species pack containing species from the Star Wars Universe. While some are painted myself, most are created using existing images and manipulated onto vanilla portraits. The species are set to not spawn randomly, if you wish to use them or see them, you will have to create custom empires.
~20 animated Star Wars species portraits
15+ species namelists
Ithorian
Devoronian
Kaminoan
Proper Beskar'gam for the Mandalorians.
And many more. Feel free to suggest what you'd like to see here.
Should have no compatibility issues.
Head Developer – Last Leviathan
Content Creator – Nukumnehtar
SethSteiner for allowing me to integrate his Chiss Species mod
All Star Wars materials is owned and copyrighted by Lucasfilm Ltd.