STOK (Snowy's Trait Options Kit) Stellaris Mod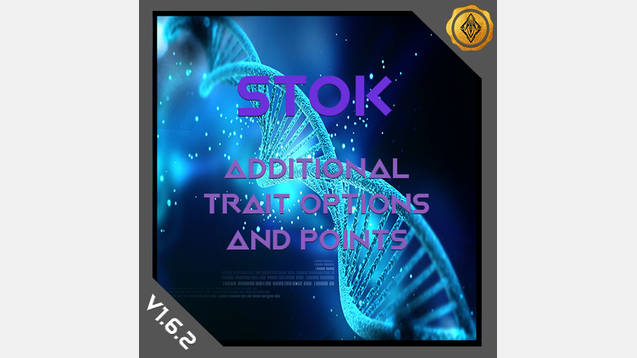 STOK (Snowy's Trait Options Kit) Stellaris Mod
Introduction
For those who have used any expanded traits mod, or any mod that provides lots of new traits for players to use and experiment with on their own accord, there is the possibility that the vanilla (default) trait option limit was simply not enough for all the new traits. Because of this, I have invented STOK, or Snowy's Trait Options Kit, designed to alleviate that issue.
Description and Details
STOK is designed to provide players more trait options and trait points at the Creation Menu. What is included is as follows:
+2 Trait Points
+3 Trait Options
To put it simply, this mod gives you more trait options before the start of the game available to you. Feel free to experiment with this at your own accord.
Compatibility
Xenology – Traits Expansion
Additional Traits
Svafa's Expanded Species Traits
Snowyamur's The Trait Archive
Extended Traits
Yet Another Traits Mod
Any other mod that doesn't already expand the trait options and points.