Synthetic Fix for Stellaris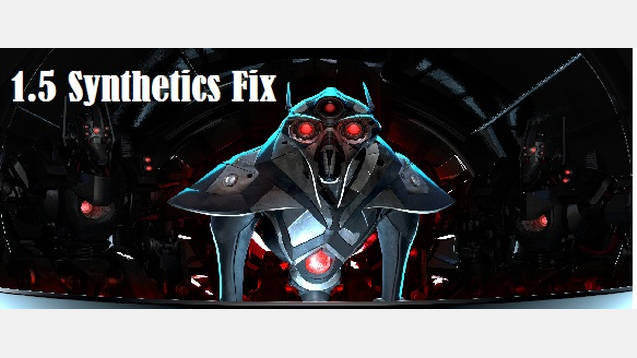 Synthetic Fix for Stellaris
Robots and droids are immortal. Unfortunately, Synthetics are not.
I don't know if its a bug, or an intended design choice, but it just feels wrong.
So let's fix the inequality.
** All synthetic leaders now have expected age of 10,000 years **
In addition to that, I have also fixed a bug with Synthetic Admirals. Every synthetic leader has a better trait than their predecessor cyborg – for example, if a cyborg scientist increases research speed by +5%, synthetic would increase it by 10%. The ONLY exception is Synth Admiral.
A cyborg admiral increases fire rate by 15%. A synth admiral…. increases it by 5%. WTF?
Anyways, this mod also fixes that – synth admirals now increase fire rate by 20%, to be in line with all other leaders being an "upgrade" over cyborgs. No other balance changes.
Overrides governor, admiral, general, scientist and ruler traits.txt