Traditional Thinking SA (2.6) Mod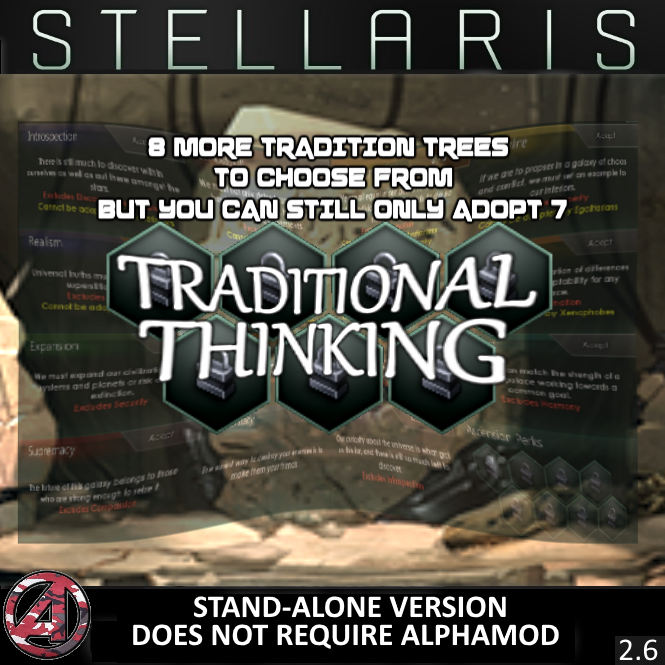 Traditional Thinking SA (2.6) Mod
New Tradition Tree Choices
This mod provides eight additional tradition trees. You can still only take a total of 7 tradition trees in a game. Choose which you adopt carefully – some trees exclude taking other trees. Once you adopt a tradition, there's no changing your mind.
Some trees are also excluded by ethics and/or government.
The second slideshow image above provides an overview of the available trees along with which ethic or governments exclude them and which trees they exclude when adopted.
Plans and Limitations
There's no swaps for hives and machines yet, so you're stuck with the vanilla trees. They are being worked on.
Files Modded
Everything in common/traditions
interface/topbar_traditions_view.gui
common/buildings/09_army_buildings.txt
common/pop_jobs/03_worker_jobs.txt
common/starbase_buildings/00_starbase_buildings.txt
Usual Stuff
Not ironpants cheev compatible. Should work fine with an existing save-game.