Vassalize Fallen and Awakened Empires! Stellaris Mod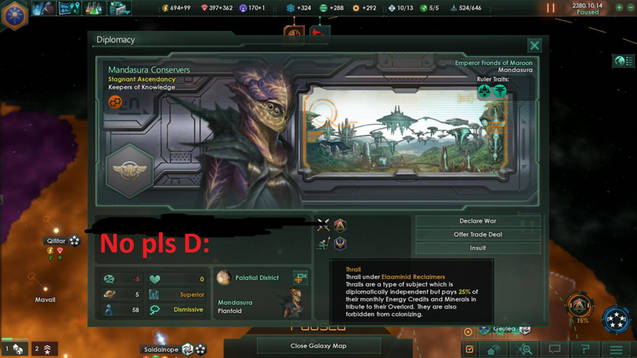 Vassalize Fallen and Awakened Empires! Stellaris Mod
Eyoo fam, anyone ever wanted to enslave those♥♥♥♥♥♥♥♥in his own right to make them feel bad?Well sh*t look no further youre in the right place!With this you can vassalise Fallen and Awakened Empires!
So it seems paradox intended to add this as an option in the game since when you do vassalise them they keep complaining how younglings shouldnt tell the older ones what to do and all so immersion, I mean power to the people!
So go there and enslae them f*ckers!I sure will! ????
Pls rate and fav I want to be popular.
Leviathans DLC is required only for the Awakened Empires.
(is save game compatible)