Stargate – Asgard Ships Addon for Stellaris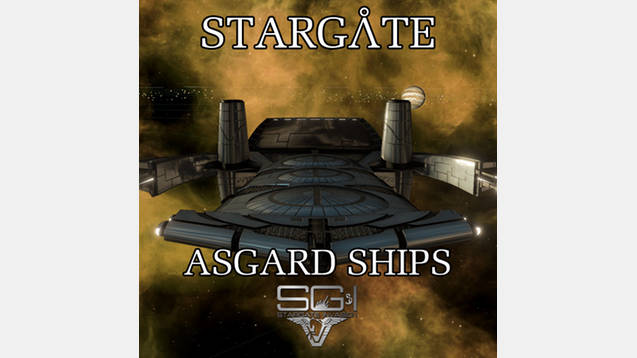 Stargate – Asgard Ships Addon for Stellaris
Please do not redistribute without all the proper permissions. Thank you.
Stargate – Asgard Ships Addon version 1.1
Description
This mod adds two Asgard ships to the Tau'ri and lets you build a second Flagship, the Asgard Flagship.
You NEED to select the prescripted country "Tau'ri" to be able to build those ships.
You NEED Stargate – Tau'ri Ships.
You NEED New Ship Classes & More for the technologies.
Changelog
Version 1.1
– Modified the prescripted country to remove traits and civics
– Tweaked the normal map of the Flagship
Version 1.0
– First release
Credits
Thanks to the team of the Stargate Invasion mod for Sins of a Solar Empire: Rebellion for allowing me to use their models and textures.
Thanks to AlxFX[alxfx.deviantart.com] for allowing me to use his design for the Flagship.
Thanks to CaptainX3 for allowing me to use some parts of NSC.
Thanks to folk for allowing me to use his code for the event.
Thanks to Crusader Vanguard & Elratie for helping me with importing issues.
Discord
Ace_Fighter from the Stargate Invasion mod team made a Discord channel! Want to chat about Stargate mods and with their developers? Follow this link: Stargate Mods on Discord